CLICK HERE FOR THE LATEST KATE NEWS! go go go


PHOTO COLLECTION! ALL THE KINGS MEN pics! All (most) posted by Marla who we miss terribly! Come back...Come back! (Frozen Kate in TITANIC calling out to Fifth Officer Lowe)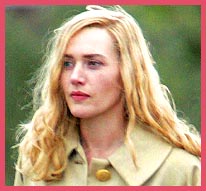 MEOW! Warner Brother's Home Video has contacted WW to help promote the release of PRIDE on DVD- another high-quality project of Kate's!



IRIS movie trailor! Ruby from Miramax has alerted WW of the trailor premiere!


A Christmas Carol: The Movie Kate plays "Belle" this Christmas! Set for cinema release at Christmas 2001, an imaginative re-telling of Dickens' most enduring and moving story.This animated adaptation is framed by a live-action segment of Dickens recounting the story to an excited New York theatre audience, and also invents new characters, two small mice, who weave in and out of the action, ensuring appeal to all age groups. With an all-star cast of voice actors in including Nicholas Cage, a wonderful soundtrack featuring the voices of Chrarlet Chruch and Kate Winslet and a stunning score by Julian Nott which will be released simultaneously with the film, and stunning visuals, this wide-screen production will soon become a holiday classic!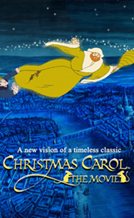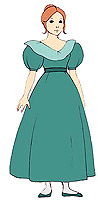 "What If" Kate's first single! While in Edinburgh in 2001, Kate filmed her first MUSIC VIDEO for theme song "What If" of A Christmas Carol: The Movie. Click on the title to see the entire music video! (October 2001)


Kate Caricatures! New Yorker New Kate Caricature from the magazine "New Yorker". Pic was sent to WW from a film critic! Click link for larger version and more Kate Caricatures! (April 20, 2000)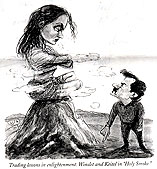 No Smoke Without Fire
The Irish Times Kate talks about her role in "Holy Smoke" and the price of success. (April 1, 2000)

Star Tracks People Magazine features a pic of Kate on the streets of London! Can't you just hear her LOL!(April 1, 2000)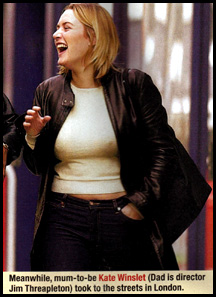 QUILLS Premiere! WW's Quills London Premiere on November 3, 2000 Page (November 2000)


MORE WHISPERS...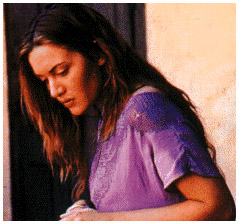 Ships, Whips & Winslet!
New article sent in by Lorissa!


Kate gave birth to a bouncing baby boy in December 2003 named "Joe" and a girl, "Mia Honey" in October 2000! In 2002, she received her THIRD (3rd!) Academy Award nomination for her performance in the movie IRIS. Kate completed filming the movie J.M. Barrie's NEVERLAND co-starring Johnny Depp in July 2002 which opens November, 2004. In March 2004, Kate was on location in New York City filming the movie ROMANCE AND CIGARETTES, a M U S C I A L ! (YEAH!) Co-star'n James Gandolfini, Susan Sarandon, Mandy Moore…and…*drum roll please* our Kate! She is also set star in a re-make of 1940s drama ALL THE KING'S MEN with Sean Penn and Jude Law.


See pics by WW!

WW EXCLUSIVE!! NEW PICS OF KATE ON STAGE AT THE BAFTAS AND VDO CLIPS!

KATE AT BAFTAS 2000!




More NEW/OLD articles send to WW from Lorissa! Wahoo!

Girlfriend Magazine Fall 1995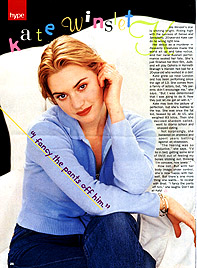 Cleo Magazine November 1996
New Weekly (NW) 1996
NEW PRE-TITANIC ARTICLES! (I scanned them from the library...lol!)
Teen Magazine July 1996

People Magazine May 6, 1996

People Magazine November 18, 1996

Premiere Magazine February 1997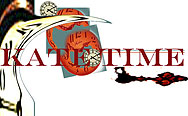 Well, I have been transfering all of WW's files to another web page server and I am about 1/4 of the way finished! AHHH! I started a new "index" page that I call "Kate Time". It is a timeline on all of Kate's activities along with links to the complete stories and pics! Once I transfer a page, I will then add it to the timeline! It should provide a pretty nice "library" for Katers! If you have things to add or would like to help please e-mail WW!
Kate Time!

******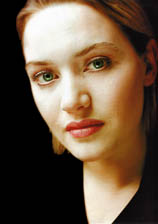 Shine Magazine





WINSLET WHISPERS WAS THE FEATURED SITE IN MADEMOISELLE!
Kate in Mademoiselle!






Discover Kate

ww's sister site





Click for Kate movies on
television this month!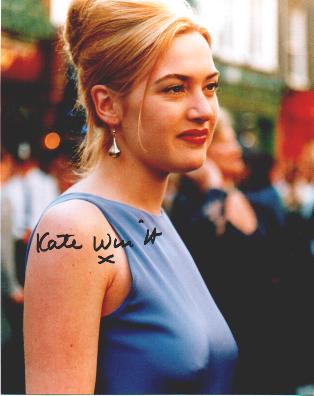 Kate @ ebay