Win a Trip to
Morocco!
In honor of Kate Winslet's upcoming film Hideous Kinky, Stratosphere Entertainment and Borders.com are sending two lucky travelers on an all-expenses-paid weekend getaway to Morocco.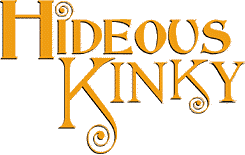 Dear Winslet Whispers,
The April 15th screening that Kate Winslet will be attending is a private screening. Unfortunately, we were not able to get a public screening at the Walter Reade Theatre.
On a brighter note, it will be opening to the public on the following day. If you would like information where it will be playing please call Stratosphere, the distributor, at 212-605-1010. You can ask for Steve Grenyo.
Sincerely,
Sharon Bahus
The Film Society of Lincon Center
Changing of the Guard! The festival of new British Cinema
The Stratosphere Hideous Kinky Website
WW Hideous Kinky Photo Gallery by
Ruth DuLaney!
Kate Chat on AOL! Kate will be "on-line" in April for a chat with her fans. Stay tuned for date, time, and keyword information!