v Kate Considered for The White Hotel
The Independent
May 20, 1999
Buy it!
Director Emir Kusturica is considering casting Kate as the lead actress in an upcoming film about the Holocaust. The film will be based on a novel by D M Thomas. Johnny Depp and David Thewlis have been signed to the cast. Other's being considered for the female lead include Cate Blanchett and Nicole Kidman.
v
WHO Magazine
May 3 1999
Kate at the New York premiere of Hideous Kinky
April 15, 1999
Special thanks to LoZa!
v
Winslet Sets a New Course

Winslet Returns to the Risky in 'Hideous Kinky'
v
SO COULD YOU DARE TO BARE YOUR HAIR?
Yes Says Kate Winslet!
The Mirror
JULIA Roberts waves to London fans at a film premiere on April 27th and raises the hairy question: Should women shave their armpits? Unusually for a star of "wax to the max" Hollywood, Julia has no qualms about saying No. But many women - and men - disagree.

KATE WINSLET...
I have to admit I looked twice over breakfast at Julia's hairy pits. But I think it's all down to personal preference. I don't know why she had not shaved for the premiere. Maybe she is having to grow them for her next film - or maybe her boyfriend likes them like that. I think 'Well it's OK if you want to, why not?' I was asked to grow my underarm hair for my last film, Holy Smoke. The director felt it would give a much more earthy feel to my part as a girl in an Indian cult group. Some men like hairy underarms. I can't say that is the case with my husband Jim. He prefers me to shave them and I can't imagine that this is a trend that will catch on in Hollywood. But I thought Julia looked stunning on Tuesday night. Premieres are such high-pressure events that I'm sure her underarm hair was the last thing on her mind.
Related Story...
Emma Thompson beating about the bush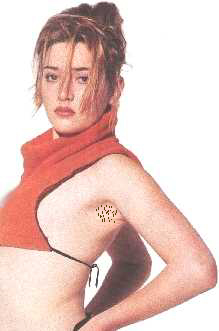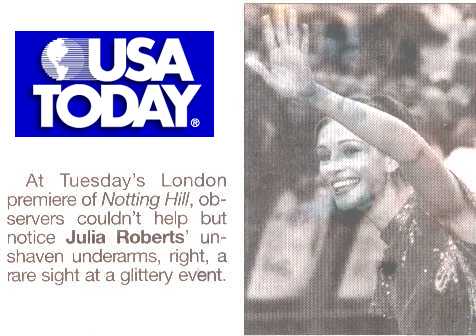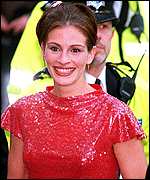 v

Michael and Kate
Academy Awards
March 23, 1998
May 7, 1999
Caine inks QUILLS deal
Michael Caine
v


Among the first-run exclusives, the New York-L.A. debut of Kate Winslet's latest, "Hideous Kinky," got off to a good start with approximately $86,000 on 10 screens.

Review: A New Tack for Kate Winslet

The young woman in "Hideous Kinky," a new thoughrelatively obscure British-French film, just wants to get away from her life in middle-class England, so she heads to Morocco with her two young daughters, her colonial preconceptions and her 1960s naivete. She is played by Kate Winslet, who after "Titanic" can afford to take a role outside the mainstream to show what she can do. It is her best performance yet, wrote British film critic Antonia Quirke. In one scene, Winslet learns that friends have moved away and taken her children with them. She has no idea where they are. Her wordless reaction, subtle, nearly invisible, but powerful all the same, "lasts for two seconds, maybe three, but I'm still touched by the thought of it," Quirke wrote.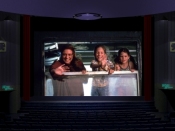 v

The New York Daily News
Sunday, April 18, 1999
"Winslet Own Story"
v


"On location with Jane Campion & Kate Winslet

filming HOLY SMOKE"

The Guardian

Monday, April 5, 1999

GO!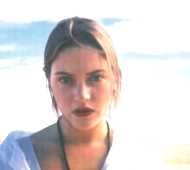 v
Looking beyond Hollywood
v
What do Kate and Star Wars have in common?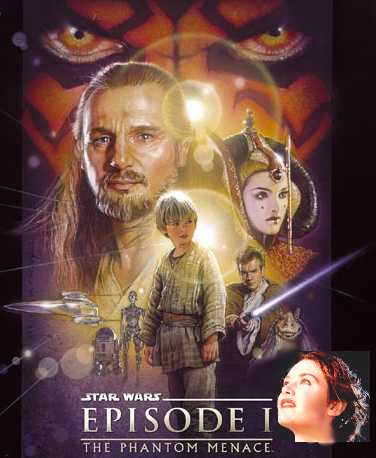 v
Hideous Kinky screening held at the Walter Reade Theatre in New York, New York
v
Kate Hits New York Photo Gallery
v
The Late Show showcases our dear Kate with a somewhat silly Dave.
v
Kate was on American Online for a short chat.
Tuesday, April 13th
7:30 PM Est.
v
Kate tells THE STORY on Rosie O'Donnell for all to hear.
v
Kate hits NY with Katie Couric on the Today Show April 13, 1999
v
Huge Kate article entitled "Happy All Around" in the April 1999 edition of Horzu Magazine (German TV Program Guide)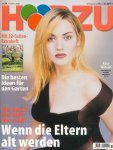 v
Kate attends Rufus Sewell's wedding!
v
Hideous Kinky movie review in the April 1999 issue of Vogue Magazine!
v
Another WW original! Go see!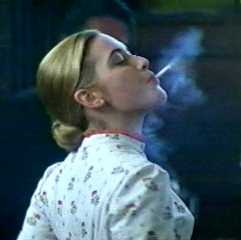 v
On FOX on Monday, March 22, 1999 the show ROAD TO FAME showed stars and their early work...which included KATE from 1992 in the sitcom GET BACK when she was 16! She played the 'snooty' daughter Eleanor and was in white flannel pajamas with teddybears! This was before she had sought out Weight Watchers to help herself feel better and slim down "sensibly". Great job Kate! Bravo!
FOX

v
After 13 years the BBC's most popular and longest running drama series CASUALTY celebrated its 250th episode. To mark this event, they gave everyone the chance to vote for their favourite episode to be rebroadcasted on Saturday, March 27, 1999. Kate's episode, FAMILY MATTERS, came in second. Filmed in 1994. Kate at the age of 17 played a teenage girl named Suzanne who is with her boyfriend at his house babysitting his little sister, who becomes ill. They take her into Casualty, where it turns out she has been sexually abused. The first suspicion falls on the little girls father but it turns out to be her brother, Suzanne's boyfriend!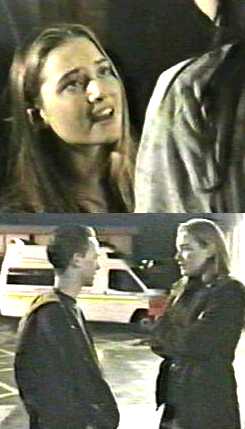 v


Results of the USA Weekend poll are in.Our Kate only took third in the actress of the century poll, but Titanic came out on top for the movie of the decade.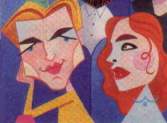 v
Jane Campion, director of Kate's new moive HOLY SMOKE due to release in the fall of 1999, and her sister Anna Campion have published their story and is due out in hardcover on April 15, 1999!

The HOLY SMOKE book!
v
The new HIDEOUS KINKY poster for the April 16, 1999 United States release date is in the April 1999 issue of Premiere Magazine!

Article and Pics!
v
Kate was out-and-about with her friends on Thursday, March 11, 1999 and gave a short interview to the Daily Mail Newspaper where she talks about what is going on in her life right now!

Article and Pics!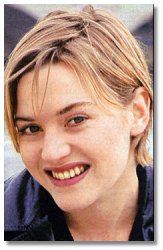 v
Kate is the Covergal for the March issue of Empire Magazine. Article and Pics!
Winslet Whispers News Archive...MORE MORE MORE!