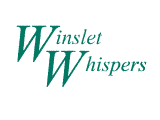 EWAN McGREGOR

the young Obi-Wan Kenobi
From the British Isle's, this Scottish actor, having gained his first theatrical experience at the Perth Repertory Theatre, Ewan trained at the Guildhall School of Music and Drama. He left Guildhall in March 1992 to play the leading role of 'Hopper' in Dennis Potter's Lipstick on Your Collar, a six-part serial drama for BBC Channel 4, before travelling to Morocco in October 1992 to film the role of 'Alvarez' in Bill Forsyth's feature, Being Human. He went on to play 'Nicholas Beckett' in Penny Cineiwicz's production of Joe Orton's What the Butler Saw at the Salisbury Playhouse in December of 1992.
Ewan McGregor in What the Butler Saw
Kate was in the same play in 1994 at the Royal Exchange Theatre
in Manchester, England
Kate Winslet at the age of 19


Kate was nominated for Best Supporting Actress for the Manchester Evening News Award, for her role as Geraldine in What the Butler Saw.



What the Butler Saw
by Joe Orton
Comedy 2 Acts
London 1969

Dr Prentice who runs a private clinic interviews Geraldine to become his secretary. He asks her to take her clothes off and she obliges. Enter Mrs Prentice who complains that during her stay at a hotel, Nicholas Beckett tried to rape her. Nicholas comes in, holding obscene photographs of Mrs Prentice and attempting blackmail. Accusations fly around, dressing and undressing takes place, Sergeant Match comesto arrest Geraldine and Nicholas and psychiatrist Dr Rance alleges that Geraldine has inherited her craziness from her father. The play ends with the revelation that Geraldine and Nicholas are in fact twins and the long-lost children of the Prentices's. The family is thus reunited.

Characters:

Dr Prentice
Geraldine Barclay
Mrs Prentice
Nicholas Beckett
Dr Rance
Sergeant Match

---
WHAT THE BUTLER SAW
by Joe Orton
Just before Joe Orton's untimely death in 1967--at the hands of his lover, Kenneth Halliwell, in one of the most sensational crimes in literary history--the author of Entertaining Mr. Sloane and Loot completed his last play. What the Butler Saw is arguably the greatest farce of the 20th century, but it is also a classically inspired satire of farce itself--and of the hypocrisy of modern society. The most frenzied spirit of comedy is released when Dr. Prentice, a psychiatrist of dubious motivations, fumbles an attempt at seducing his new secretary. No social pretense or sexual convention is spared the blade of Orton's wit as the doctor scrambles to conceal his peccadillo from his carnally rapacious wife, a nubile hotel pageboy, a ploddingpolice sergeant and most of all the preposterous Dr. Rance, an intellectually overblown government inspector who pays a surprise visit to Prentice's clinic. Hilarious perversion and zany violence abounds in this madhouse, and we never even encounter the patients! In line after dazzling line, the author builds on the irreverent and brilliant achievement of his literary patron saint, confirming Orton's lasting reputation as "the Oscar Wilde of [the] Welfare State."

---
At the 1996 Empire Magazine Awards Kate won Best British Actress for her role in Heavenly Creatures as Juliet Hulme and Ewan McGregor won for Best British Actor







---

Manchester Evening News
164 Deansgate
M60 2RD
Manchester, England

Telephone No: 0161 832 7200
Fax No: 0161 832 5351


Thanks to Nonie for the great pic!

hi janalynn!

this is nonie! i recently posted a japanese
article + pic from Kate's earlier play, What the Butler Saw.
hopefully you can use it for Winslet Whispers.
nonie

Star Wars set to beat Titanic box office record