Perfidious Kinky
The most exclusive gala of the Festival - unfolded last night. Pre-Hideous Kinky luvv-in at the Odeon West-End and captured snaps of the glitterati gathered therein. Witness the delectable Jude Law, posing for our camera! Swoon at the still crazy Bill Nighy and Timothy Spall! Go dewy-eyed at Carrie and Bella, the not-at-all irritating duo cast as Winslet's daughters in Gillies MacKinnon's movie! And genuflect before Ms Winslet herself, gushing all over her beau Jim Somebody, pressing flesh with friends and liggers, smoking like a trooper - it keeps the weight down, they say.
On stage before his film screened, MacKinnon welcomed the enthusiastic throng, telling them that "we were going to make you barter for your tickets in true Moroccan style". In no less true Moroccan style, he then signed off in not-exactly-fluent Arabic, but not before suggesting that Winslet had been attracted to the movie principally because "we were going to be shooting inland".
Voodoo Lounge was the scene for the for post-movie schmoozage.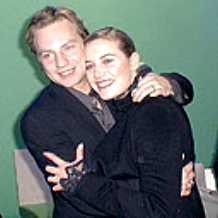 The star of Hideous Kinky + beau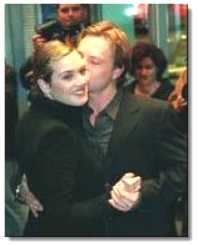 Jim kiss'n the love of his life!.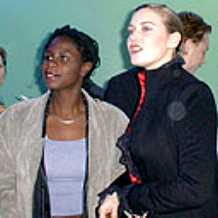 Kate and friend hang out.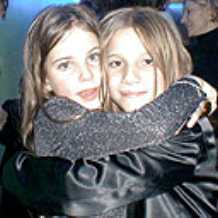 Two delightful aspiring actresses,
Carrie Mullan and Bella Riza