Okay, I wasn't going to just go RUN out and buy the second Titanic CD,
"Back to Titanic"...BUT...I broke down (Titanic Marketer's dream!) and bought it anyway ("dope"). It is TWICE as good as the first CD! It includes the steerage party song by Gaelic Storm ( Gaelic Storm Home Page ) where Jack and Rose get crazy and they added voice-overs to this song so you can hear Jack and Rose hoop'n while they dance!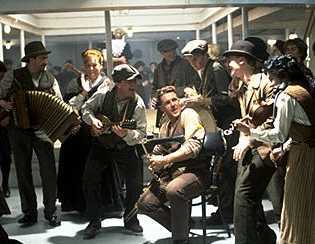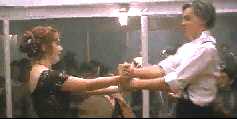 The piano solo, by James Horner, accompanying the drawing scene is simply mesmerizing!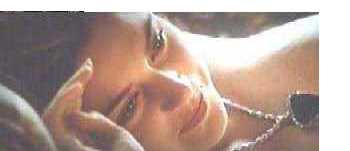 There is also a very eerie sounding version of "Come Joesaphine" with Kate singing the prelude!! Breakes your heart!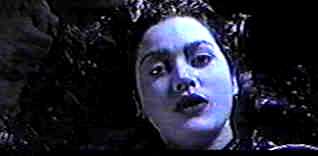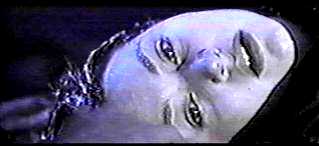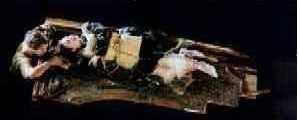 Come Josephine
In My Flying Machine
Oh, say! Let us fly, dear
Where, kid?
To the sky dear
Oh, you flying machine!
Jump in Miss Josephine
Ship Ahoy!
Oh joy! What a feeling
Feels cold, thru the ceiling
Oh, high!
Hoopla, we fly!
To the sky so high!
(chorus)
Come Josephine, in my flying
machine
Going, up she goes!
Up she goes!
Balance yourself like
a bird on a beam
In the air she goes, there she
goes!
Up, up a little bit higher
Oh, my! The moon is on fire
Come Josephine in my flying
machine
Going up, all on, "Goodbye"
(repeat chorus)
One, two, now we're off, dear
Oh, you prety soft, dear
Who! Say! Don't hit the moon
Oh, no, not yet but soon
You for me, Oh, gee!
You're a fly kid
Not me, I'm a sky kid
Gee! I'm up in the air
about you for fair
(repeat chorus)